Service
Maintenance and Inspections
As an entrepreneur, downtime costs you money. To prevent this, it is important to inspect machines on a regular basis and, if necessary, replace wearing parts. For example, regularly replace the filter bags to minimise resistance so that suction power remains optimal. With proper preventive maintenance, your machine will remain in good condition. You can order your parts and accessories on the Amphitec webshop.
A team of service experts is at your disposal to ensure maximum uptimes of the Amphitec units. In addition, Amphitec organises training courses for its customers to enable them to carry out the most common service activities themselves. Each machine has its own maintenance schedule and manual to guide you. Interim maintenance, such as checking and possibly changing filters and visual inspections, easily carried out.
The Amphitec technicians have years of experience and know the machines inside and out. In case of questions or malfunctions, the service team will work with you to find a practical solution to put the machine back into service in no time.
Vacuum machines are complex machines that are used in a variety of applications. Safety for both the operator and the environment is paramount in that respect. The Amphitec service team is happy to help you certify your machine in time, having in-house engineers for granting ATEX and SIR certifications and for performing annual maintenance.
Amphitec has in-house service engineers for granting ADR and SIR inspections.
Request your ADR, SIR or annual maintenance inspection here.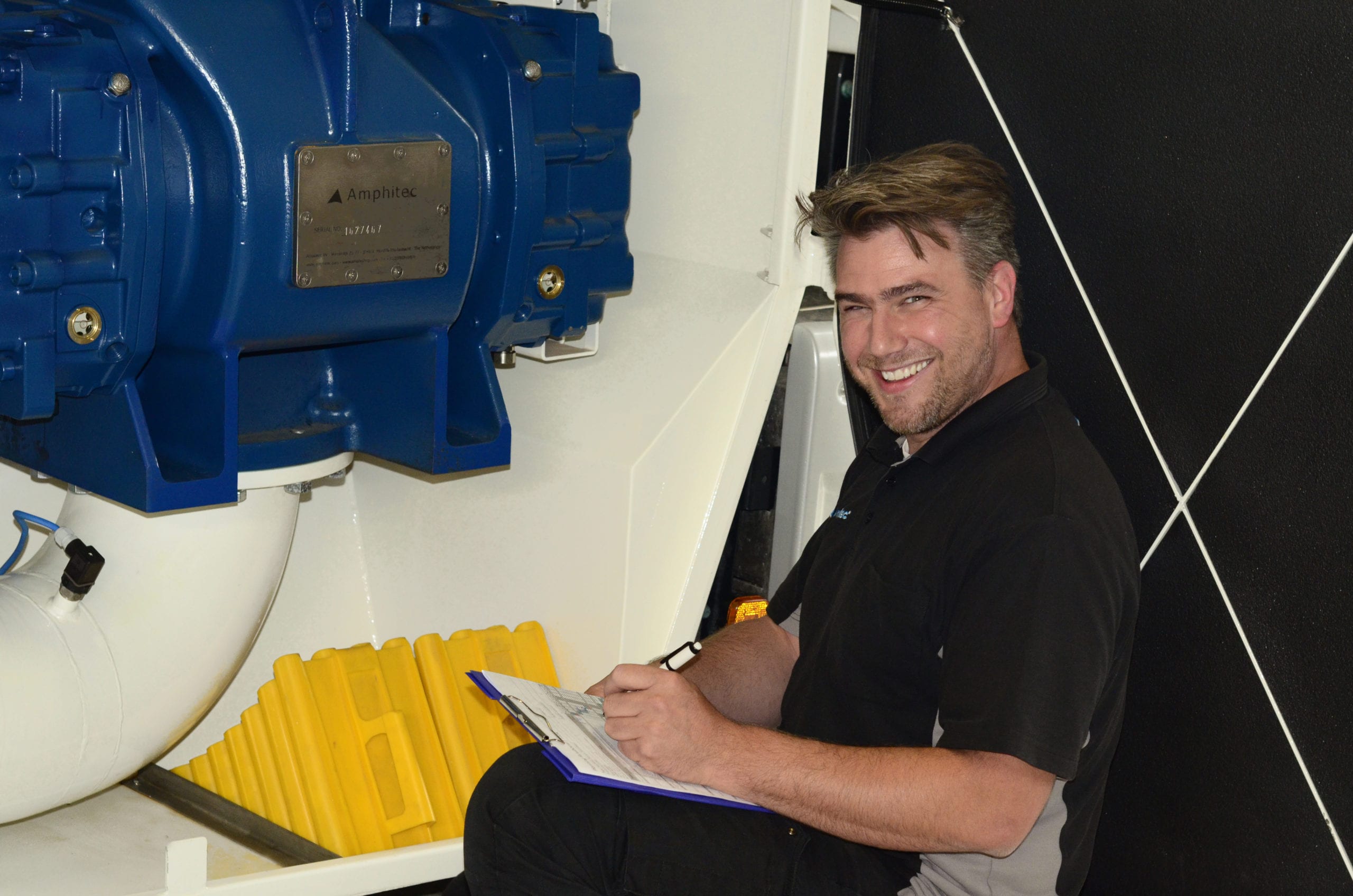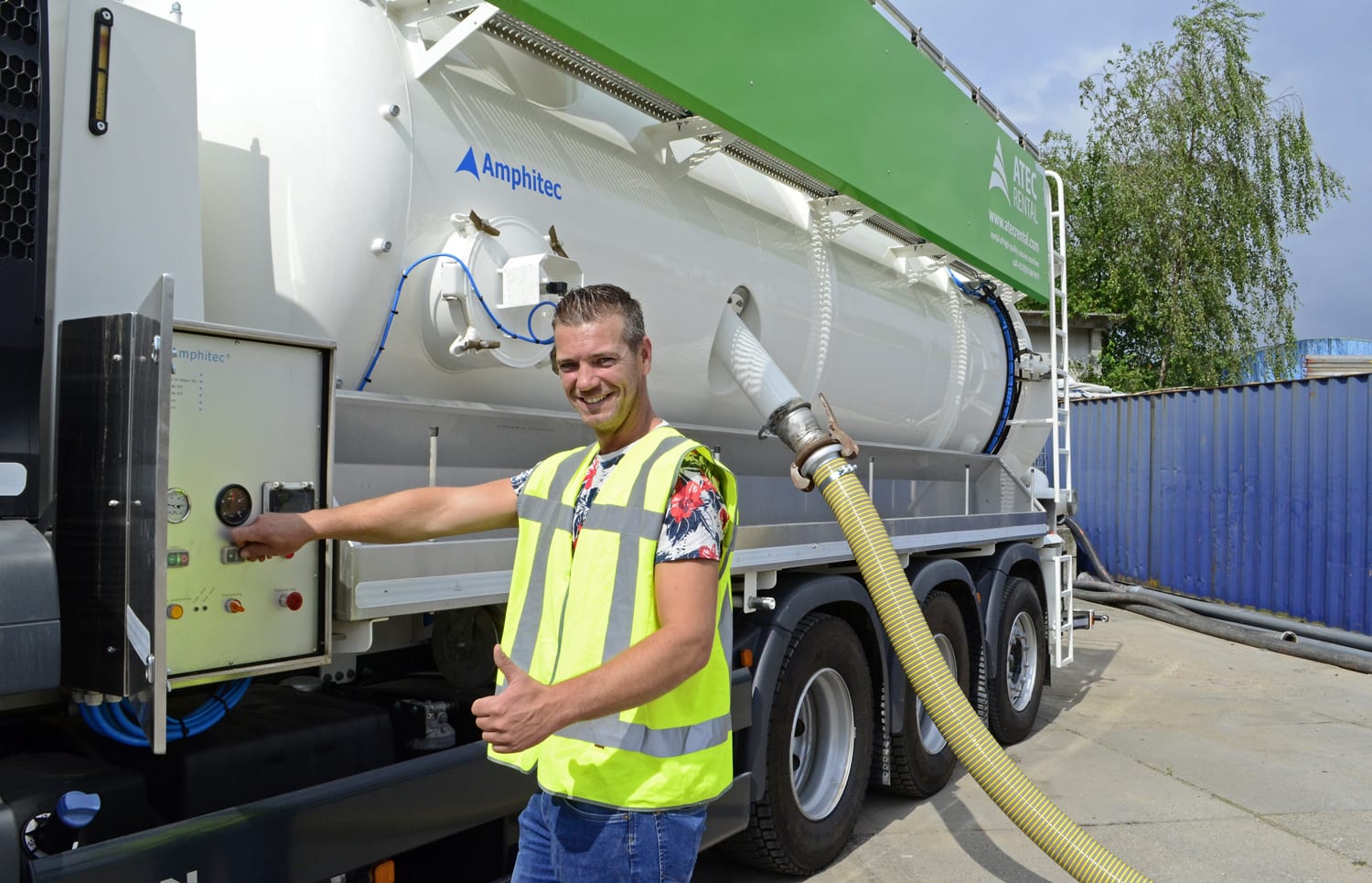 Trainings
We want you to use your machine to its full potential. That is why Amphitec offers various training courses. Based on years of experience gained from our customers, our trainers organise practical courses to train staff to become experts in Amphitec machinery. This way, you get the most out of your investment!
Operator trainings
During this training course, operators become familiar with the control and vacuum concept of Amphitec machines. In addition, they learn to use the machines efficiently and safely and to perform daily visual inspections.
Service engineer trainings
To optimise the use of the Amphitec machines, Amphitec offers training courses for service engineers. During this training course, they learn to maintain the machines and to clear faults.
Interested in these training courses? Contact us! Call +31 (0)78 684 9476 or mail to training@amphitec.com
Safety
Amphitec attaches great importance to working safely. The role of the operator is vital in that respect. Amphitec machines are fitted with various safety options to protect the operator and his immediate environment. For example, the truck is protected by means of a temperature safety device on the pump, a low water sensor, which switches off the pump when the water level is too low, and double overpressure protection.
To prevent static electricity, Amphitec machines are standard equipped with an earthing reel and the machines can be equipped with an earthing control unit as an option. The remote emergency stop can be activated with a switch on a reel or via the remote control. The tank support can be operated from the outside; the operator never has to move underneath an unsecured tank. In addition to these standard safety provisions, there is the option to equip the Amphitec machines with ADR and ATEX equipment for working safely in explosive environments and the transport of hazardous substances.