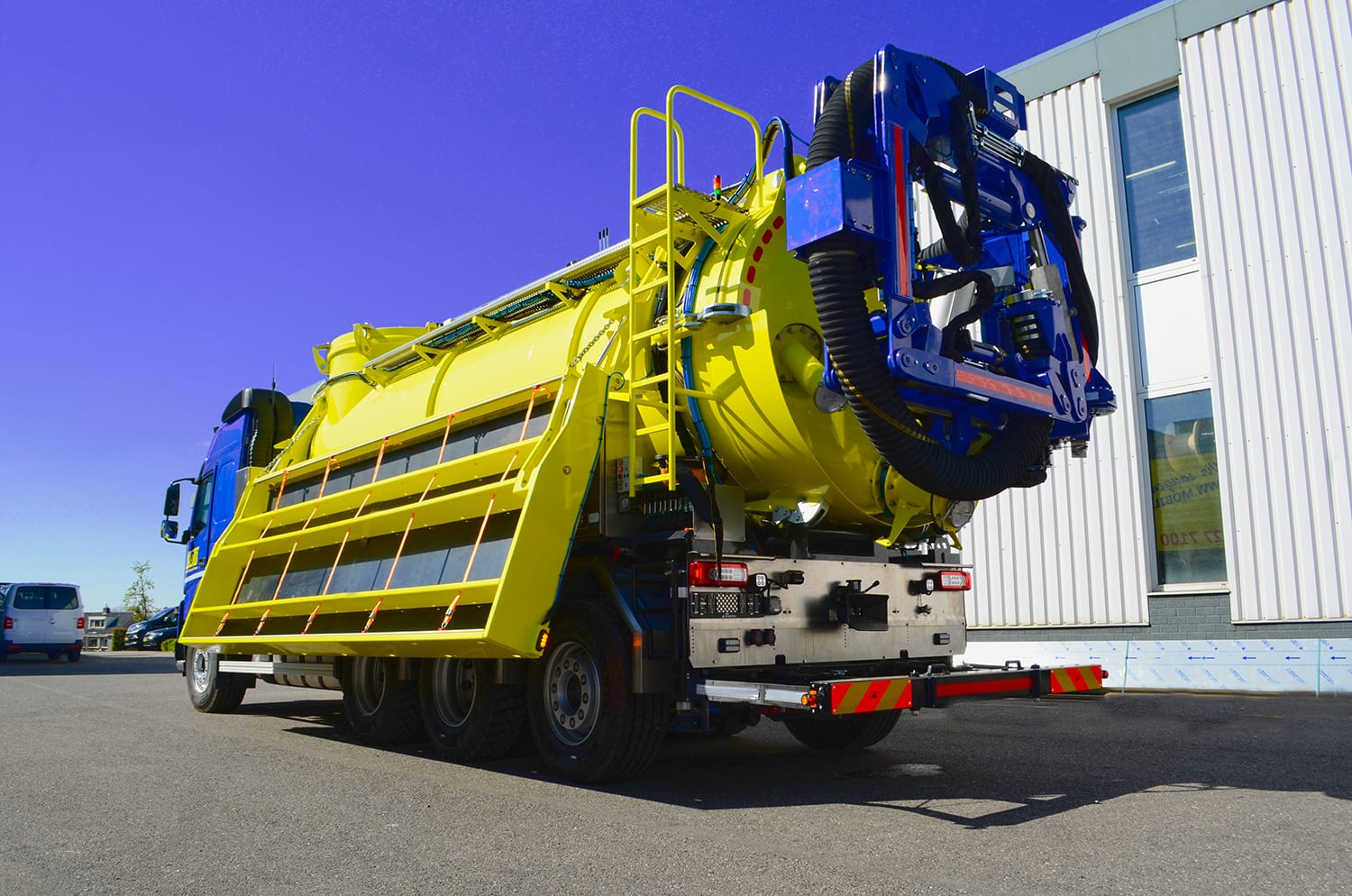 MSD again opts for Amphitec solution
MSD again opts for Amphitec solution
Amphitec has once again delivered an optimal solution to the German company Mobile Saugbagger Dienste (MSD). A customer who likes to get the most out of his equipment. This new Amphitec Suction Excavator is a true multi-functional Super Sucker. That comes in handy because, in addition to suction work, owner Mr. Klose uses his Amphitec machines for safe suction and blowing for a variety of applications. Some of these relate to activities in an ATEX environment. With his ATEX certified Amphitec machine he will perform the work both safely and efficiently.
Why suction instead of digging?
Sucking instead of digging. The choice of more and more companies in the construction and civil sector. Why? When installing or repairing underground cables and pipes, there is a high risk of damage if not handled with care. When repairs are needed or when new facilities are constructed, it is necessary to safely expose existing cables and pipes. Using the Amphitec Suction Excavator it is an excellent choice. Thanks to the advanced vacuum/pressure technique, it safely and easily sucks meters deep to extract the surrounding soil, clay and sludge around a jungle of cables and pipelines. This minimizes damage and prevents accidents. Click HERE for more info.
More advantages
The Amphitec Suction Excavator offers more advantages. In addition to sucking soil, this machine can be used excellently for many other applications where the possibilities are unknown. For example, did you know that these machines keeps an optimal suction performance at a distance of up to 300 meters?
Where others give up, this Super Sucker goes on! Are you looking for a solution for specific work? Call our Sales department. They are happy to help you: +31 (0)78 684 9476
Read more about these solutions HERE