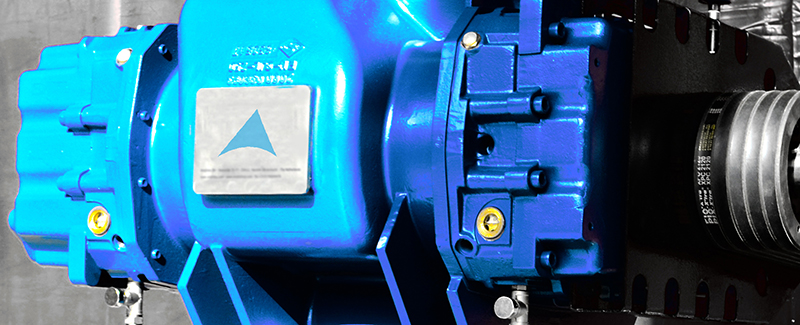 Suction by vacuum
Amphitec Suction Excavators

Suction excavation based on vacuum technology

Various types of suction excavators are available on the market. Suction excavators can either be driven by fans or by root blowers. We will explain some of the differences below.

the Amphitec suction excavator
View the animation showing these benefits:
Roots Blowers: 
The Amphitec vacuum/pressure machines have Amphitec roots blowers as the heart of the machine. The roots blowers generate an airflow that is appropriate for the hose diameter and which is equal to a tornado force of the heaviest category (EF5). Thanks to its efficiency, the roots blower is able to maintain this up to a deep vacuum level while retaining this tornado airflow, which makes it possible to load the suction hose with a high volume of material to be sucked up over longer lengths.
The fact that material can be transported through a pipe on the basis of a difference in pressure is just physics; the greater the differential pressure, the larger the transport capacity. Distances up to 300 metres away from the Amphitec Suction Excavator can be bridged in this way. Also, based on the same principle, the roots blower can easily suck up material from depths in excess of 75 metres. The roots blower provides suction power on request, a high vacuum with a strong airflow, and uses almost no energy when not sucking. This makes the fuel consumption of a roots blower much more favourable compared to a fan-driven machine.
The roots blower in combination with the pressure-resistant stainless steel tank also makes it possible to blow away the vacuumed material through a hose.
Fans: 
Suction driven by a fan as air pump means that the airflow is less well-matched to the pipe diameter. The fans cause far too much air displacement in relation to the hose diameter, leading to initial resistance across the hose on the suction arm. This means that much of the suction power is lost to unnecessary fuel consumption. After all, even when lifting the suction arm from the soil, the resistance in the hose itself will already cause high fuel consumption.
Furthermore, the fans are very limited in creating a pressure difference. The maximum vacuum does not exceed 400 mbar of negative pressure.
If at that negative pressure, the vacuum truck is unable to suck up heavy materials over a greater distance, the suction transport will stop completely, which is exactly when its fuel consumption is high.
Their large working range and diversity of applications make Amphitec Suction Excavators a sustainable investment.