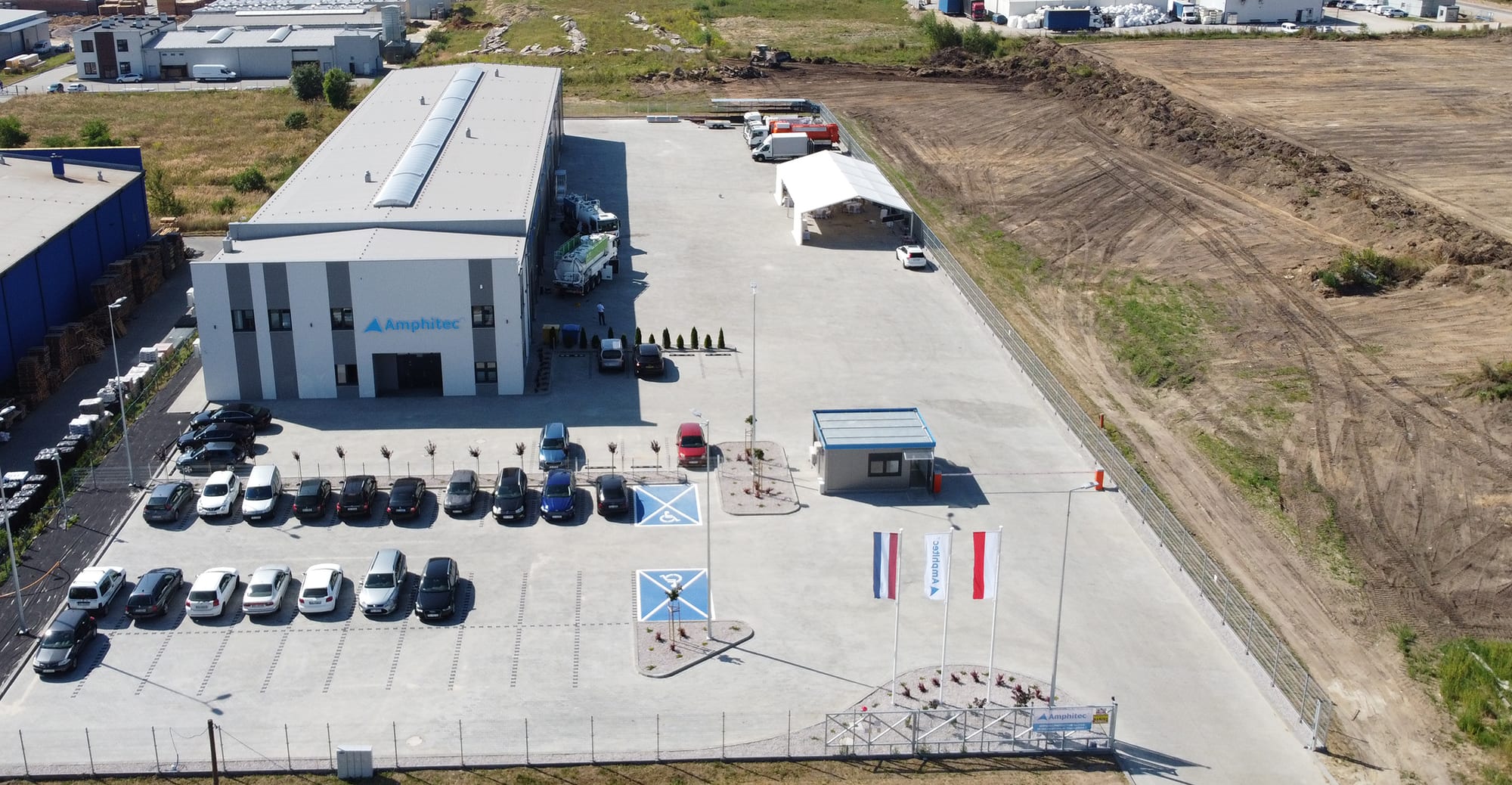 Opening new factory
August 20, 2020
Amphitec officially opened its new factory in Piekoszów (Poland)
Amphitec herewith realizes a doubling of its production capacity.
This centrally located newly built facility is well equipped to produce the next generation Amphitec machines which are built in accordance with the robust Amphitec vacuum / pressure technology with its focus on user efficiency and ease of use.
At the opening Mr. Krzysztof Makowski of the company Makowski Industrieservice in Poland shared a few words about their excellent relationship with Amphitec. "Over the years, Amphitec has established itself as a solid, reliable and trustworthy company. They are really professional and they treat the client comprehensively."  Makowski is one of Amphitec trusted clients with a strong, 15 year relationship.
> Watch the VIDEO of our new location
With a strong team of passionate employees, Amphitec Poland is ready to serve you in providing reliable vacuum / pressure solutions for the industrial sector, the construction sector and the suction excavation market.
Your Efficiency, Our Passion!

> Do you want to know more about our story? Click HERE
Welcome to visit
You are more than welcome to visit our new location. To make an appointment, please contact the Managing Director (Amphitec Production Sp. Z o.o.) Robert Mendzelewski.