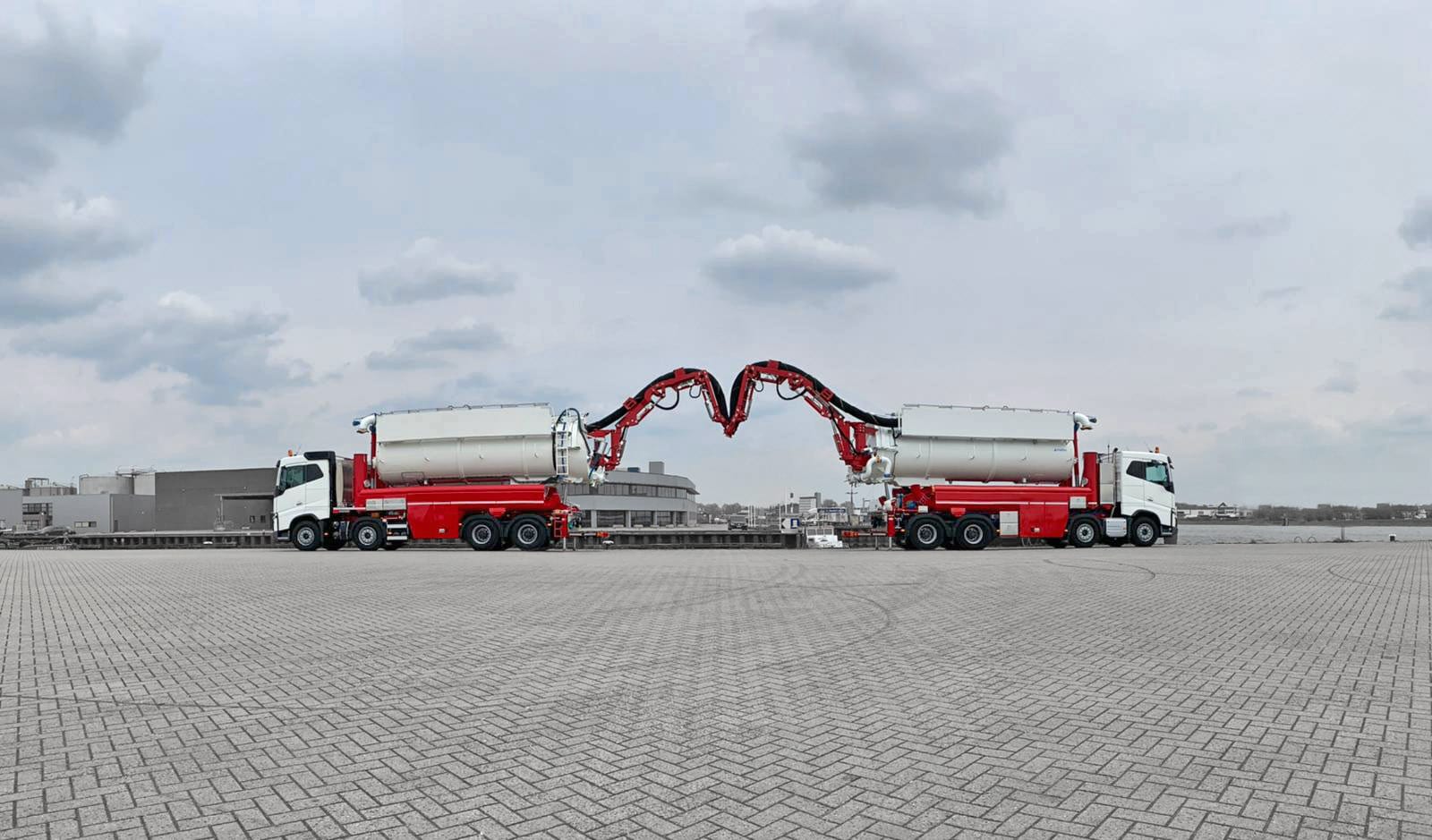 Customer Story | Amphitec Suction Excavators
Wallner HD-Reinigung uses Amphitec Suction Excavators
Years ago, Mr. Johann Wallner bought his first Amphitec Suction Excavator. Due to the great success, the owner of the Austian company Wallner HD-Reinigung takes 2 more suction excavators into use. These machines will be used for a large variety of vacuum, pressure and cleaning activities.
About the company
Wallner HD-Reinigung
The core activities of the company Wallner are industrial cleaning and roof activities (roof gravel and green roofs). The Wallner company is familiar with vacuum technology. It has been using vacuum machines in both the construction and industrial market.
A while ago, the first Amphitec Suction Excavator was put into use to offer the new service to its customers: suction excavation. The utilization of the Amphitec Suction Excavator resulted in a number of extra contracts, which required a significant expansion of the fleet. In addition to the suction digging/excavation jobs, these Amphitec suction excavators are used for various suction and blowing activities and high-pressure cleaning. A multifunctional solution!
The ideal solution
for many jobs
Herr Wallner explains: "It has turned out we can use these machines very versatile. This results in a high ROI. We are able to carry out work over long distances and great heights. Jobs that are hardly or not at all possible with other equipment. In addition, we can now transport difficult materials, such as light ash products and contaminated materials. "
The company has great ambitions. With the expansion of the equipment, the company will also carry out their suction and blowing activities in its neighbouring countries.
More information?
More information about the Amphitec Suction Excavators: https://amphitec.com/products/amphitec-suction-suction excavator/
Amphitec offers efficient solutions. We can help you with a suitable solution for your specific suction and / or blowing activities!
Contact us: sales@amphitec.com or call +31 (0) 78 684 9476
More information about the company Wallner : https://www.wallnerhd.at
Your Efficiency, Our Passion!