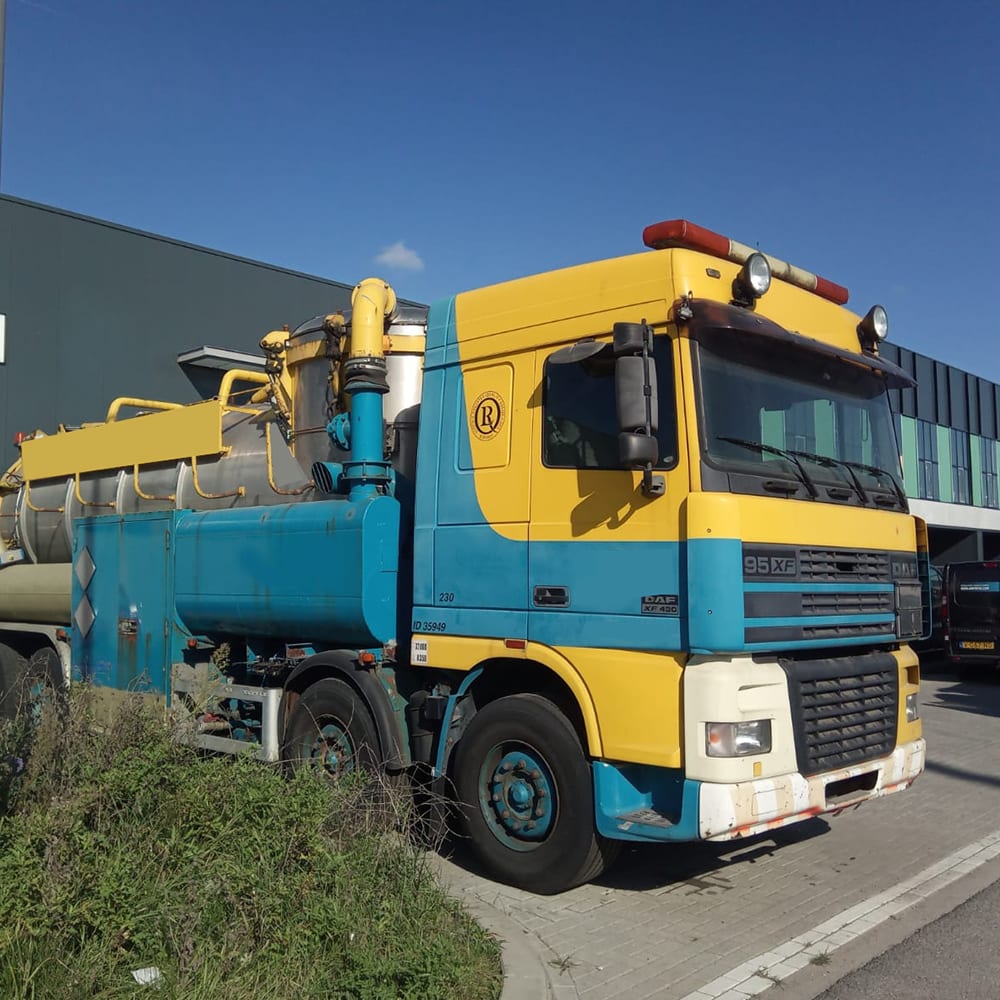 1998 – Vac-Truck III
Gebrauchtgeräte

1998 – Vac-Truck III

This pressure-vacuum installation is capable of vacuuming and blowing dry products.
Technical Details
Extra
Design according to ADR standards
Chassis Type
DAF 8x4 95XF
Used for
Cleaning oil tanks
Sucking up residues
Removal of contaminated material due to spills or emergencies
Removal and transport of catalysts in the chemical and petrochemical industry
Removal and transport of fly ash
Removal of residues from production processes
Removal of contaminated soil
Cleaning and emptying of residues in silos
Supply and removal of roof ballast (roof gravel/roof substrate)
Supply and removal of insulation material in difficult to reach and narrow spaces
Widening crawl spaces for installing pipelines and cables
Supplying raw material for drainage purposes
"We test it.
You can trust it.
"
Weitere Informationen?
Receive more information about this occasion.