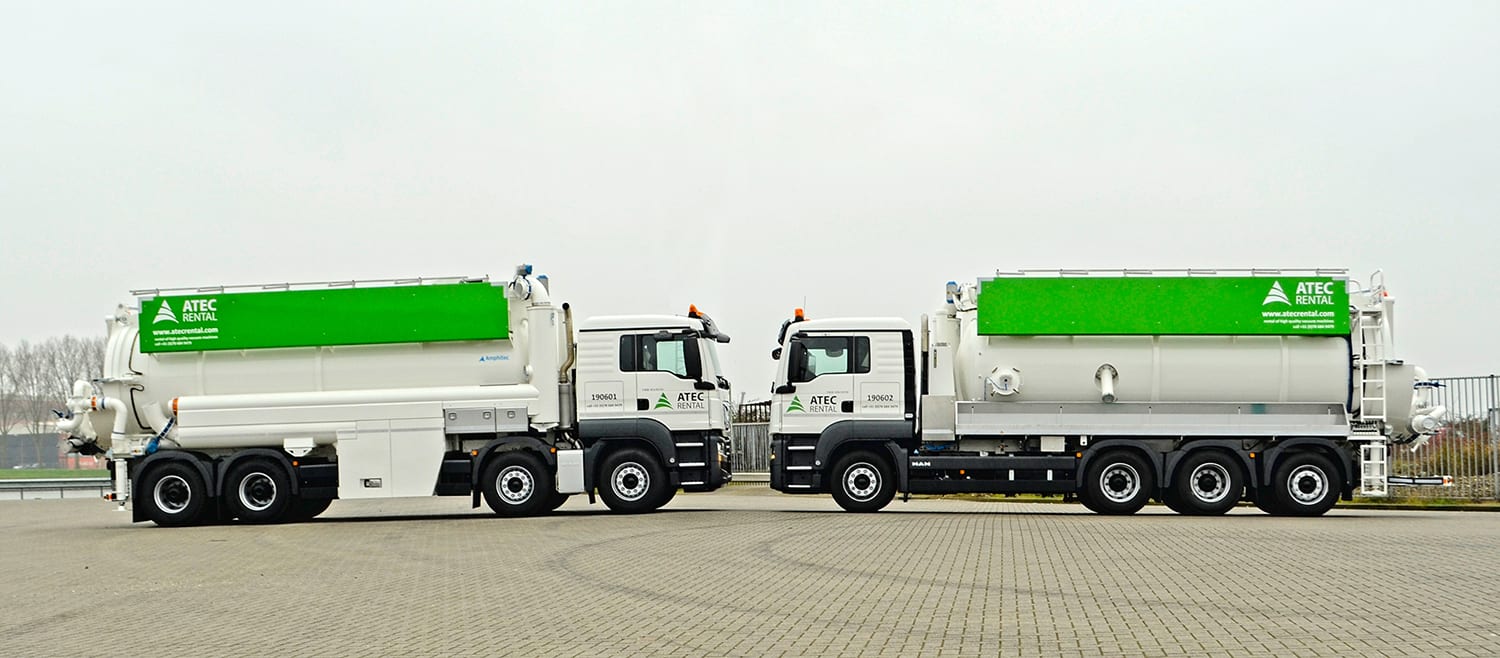 Atec Rental website live
ATEC Rental website live!
We are happy to announce that the Atec Rental website is live! www.atecrental.com.
Here you can find information about the Atec rental equipment and their deployment possibilities.
The Atec Rental fleet
The Atec Rental fleet consists of Amphitec equipment for the transportation of both dry and liquid materials. These vacuum/pressure machines radiate robustness and simplicity and offer you a high degree of reliability during your work, allowing you to perform the work quickly and efficiently.
Short and Long term rental
Do you need extra equipment for a Shutdown? For such jobs and for long-term projects, renting equipment from Atec Rental is an excellent choice. Check the website for the rental possibilities. www.atecrental.com.