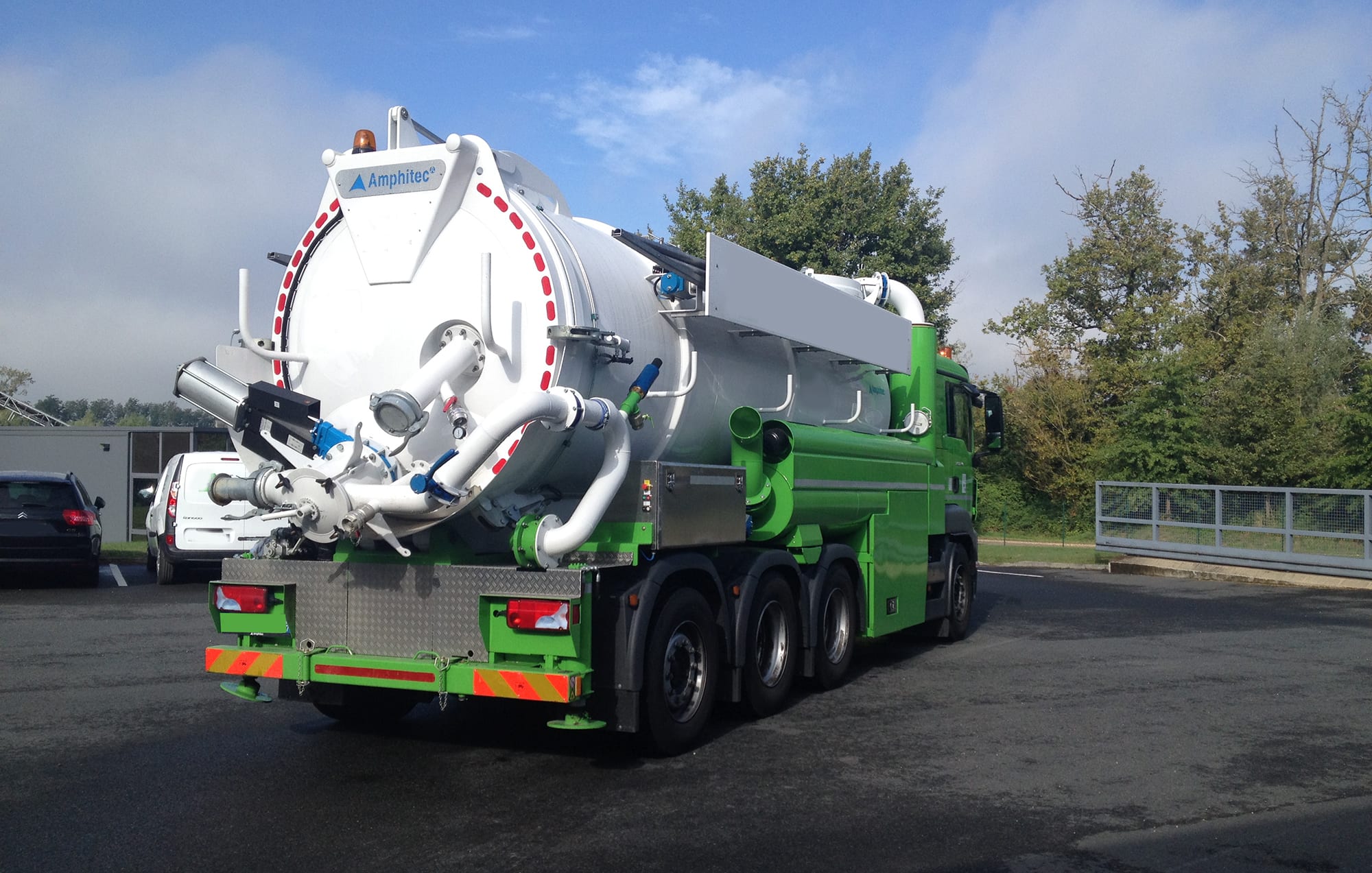 2014 – Amphitec Vortex
Used equipment

2014 – Amphitec Vortex

This pressure-vacuum installation is capable of vacuuming and blowing dry products.
Technical Details
Construction
Amphitec Vortex
Tank Material
Stainless steel
Vacuum Pump
Amphitec Screw Compressor, 5500 m3/h
Max. Overpressure
1,85 bar
Extra
HP pump 50L / 120 bar
Chassis Type
MAN TGS 35.400
Chassis + Construction
In good condition
Used for
Sucking up residues
Removal of contaminated material due to spills or emergencies
Removal and transport of catalysts in the chemical and petrochemical industry
Removal and transport of fly ash
Removal of residues from production processes
Removal of contaminated soil
Cleaning and emptying of residues in silos
Supply and removal of roof ballast (roof gravel/roof substrate)
Supply and removal of insulation material in difficult to reach and narrow spaces
Widening crawl spaces for installing pipelines and cables
"We test it.
You can trust it.
"
More information?
Receive more information about this occasion.