Operators competition
Operators competition

Your Operator,
Our Ambassador

Amphitec machines are characterized by its ease in operation, its versatility and its robust construction. Most likely, you have chosen an Amphitec machine because these product features are key to your overall activities.

To share ideas about the efficient use of the vacuum technology and the different types of applications Amphitec equipment is being used for, it is important to stay in contact with your operators who work daily with the equipment. When we understand their challenges and requirements better, we can continue to offer efficient solutions that are optimally designed for the job. Your efficiency is our passion!
We value your opinion
Being your supplier Amphitec highly values your opinion. The Amphitec Operators, who work with our machines daily, know better than anyone how to benefit from the versatility of an Amphitec machine. During day-to-day jobs, new applications are found in bridging distances, in complex situations or in practical ideas to have the job done better, faster, and easier. Therefore, the operators' opinion is key for the further development of powerful and robust machines. To share their expertise, ideas and applications we, have created a Facebook group solely for Amphitec Operators.
Facebook Group
The new Facebook group for Amphitec Operators focuses on sharing information regarding the various applications of Amphitec equipment. It is used for and acting as a platform to share improvements for efficient use of the equipment.
It is a private group and is used as such. It is, therefore, a safe environment in which positive reactions are appreciated. Become a member, too. This way, you stay informed. This can lead to new insights for optimal use of your Amphitec equipment.
QR-code
Quick and easy access to the Facebook group! Order the stickers with QR-code for the Facebook group for Amphitec Operators. By scanning the code, you are automatically linked to the Facebook group. The stickers can either be placed inside the cabin or in another prominent area.
Would you like to receive a sticker on your machine or share it with your colleagues? Click HERE to order it for free.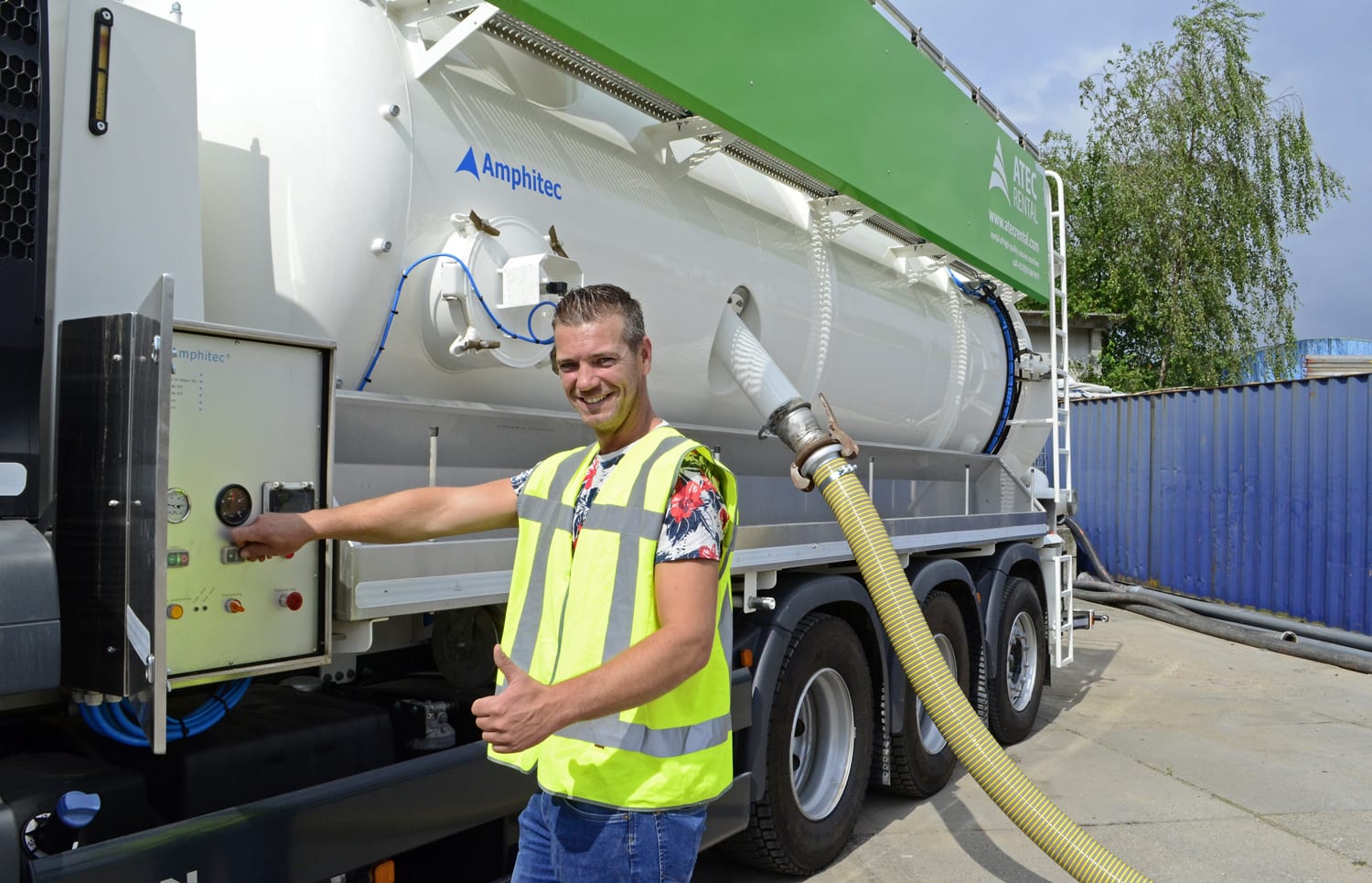 The competition
To show all applications' versatility, we are looking for videos and photos of Amphitec machines at work. A competition is held via the Facebook group in which the members post a photo or a video recording. This is how we create a win-win situation!
Are you working with an Amphitec machine, or are you an owner? Join the competition and win great prices!
Competition rules
Join the Facebook group;
Choose an exciting job at a relevant location to your photo or video;
Focus on the Amphitec machine and job performed;
Don't forget your PPE's;
Video Place your mobile horizontally; Make sure your video length is more or less 1 minute;
Photo footage? Do not forget to add info in your story about this job and why you are enthusiastic;
Make it catchy and personal;
If necessary, inform the client and ask for permission;
Post your photo or video footage in the Facebook group.
The prizes 
1st prize:    JBL Partybox 100                                (VAL € 220,=)
2nd prize:  Nintendo Switch Console Lite      (VAL € 200,=)
3rd prize:   Amazon gift card                                (VAL € 50,=)
In addition, every winner will also receive an Amphitec goody bag valued at €50,=
The winner of the 1st prize will also be treated to a delicious surprise for the entire office!
Download the flyer
For the competition, we have designed a flyer. You may use this as a tool to notify your operators. Click HERE to download the flyer.
Award ceremony
In the week of April 12th, we will announce the winners.
Please note: By posting information in the Facebook group, you give Amphitec permission to use it to improve the services and/or as information provision for both internal and external use.